Sydney lord mayor Clover Moore said the City sought no health advice from the government before cancelling the 9pm New Year's Eve fireworks, but she spoke to two experts afterwards, including ABC journalist Dr Norman Swan.
Cr Moore wrote to former NSW premier Gladys Berejiklian on August 27 to tell her the annual display would consist of the midnight fireworks only in light of the continuing concerns around the Delta outbreak, triggering back and forth discussions between the City and government and a public backlash.
This week Cr Moore revealed she and Jobs and Tourism Minister Stuart Ayres agreed the display will go ahead subject to certain conditions, including a guarantee the government would take over the event if health orders change.
In an October 2 letter to Mr Ayres, Cr Moore wrote, "our advice from health experts is that congregating too many people around the Harbour could be risky in terms of pandemic spread."
"Further, modelling from the Doherty Institute indicates that once restrictions are progressively lifted when we get to 70 per and 80 per cent vaccination rates that there will be a surge in cases of COVID-19," the letter reads.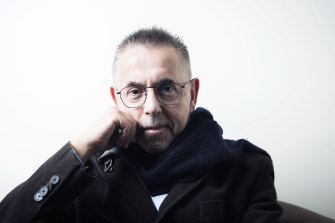 Asked by councillor Linda Scott during an extraordinary council meeting on Tuesday what health advice she received, Cr Moore replied, "I sought advice from [epidemiologist] Raina McIntyre and Norman Swan."
"I had also discussed these issues with them last year when I was really concerned about how the council would manage the fireworks," Cr Moore said, clarifying later in the meeting she had spoken to the pair most recently within the past two weeks.
Pressed on whether she had spoken to NSW Chief Health Officer Kerry Chant or the government about health advice, Cr Moore said she had spoken to them last year, "but on this occasion, I had the Doherty Institute's advice, and I also was very, very impressed with Professor Raina McIntyre and with Norman's Swan, and I just wanted to become as fully informed about what could happen."
Source link