For the injuries to the other children, Ms Al-Shennag was given two Community Correction Orders, one of which requires her to perform 100 hours of community service.
She previously pleaded guilty to two charges of dangerous driving occasioning death and three charges relating to the injured children.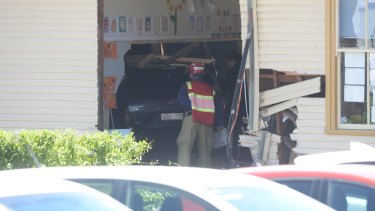 Judge Hanley said Ms Al-Shennag has lived in a severe state of anxiety since the crash and has experienced mental anguish because of her actions, and there is "not a day that goes by" where she does not think of what she has done.
He cited several factors in his decision to spare Ms Al-Shennag full-time custody, including the significant impact on her children – one of whom has special needs – and the reduction in prison rehabilitation programs due to COVID-19.
Judge Hanley said the families of the boys who were killed submitted "moving" victim impact statements that outlined the enormity of the accident on their families; an impact only parents who have lost a child can understand.
The parents of one of the boys requested that Ms Al-Shennag not be jailed, because of the effect it would have on her children. They said the crash was "a very tragic accident".
Judge Hanley said Ms Al-Shennag has excellent prospects of rehabilitation and is held in high regard by members of the community, including a group of her neighbours who signed a reference for her. He said Ms Al-Shennag's actions were at the lowest end of objective seriousness.
Giving evidence last month, Ms Al-Shennag insisted that she pressed the brake, not the accelerator, but the car malfunctioned and lurched into the classroom. Police examined the car and found no mechanical defects.
Ms Al-Shennag said she was screaming and shouting when her car "hit the footpath and fly like aeroplane".
Judge Hanley said if Ms Al-Shennag chooses to drive again, it is likely she will do so with care, consistent with her long and unblemished driving history before this accident.
The Morning Edition newsletter is our guide to the day's most important and interesting stories, analysis and insights. Sign up here.
Source link