After plying Sydney Harbour for almost four decades, the first of Sydney's large Manly ferries to be retired will be farewelled next week, just as the city will be eased from COVID-19 restrictions.
The Queenscliff's last passenger service will be from Manly to Circular Quay at 1.40pm on Wednesday, followed by a special trip for those who have worked on the large Freshwater-class ferry over the decades later in the afternoon.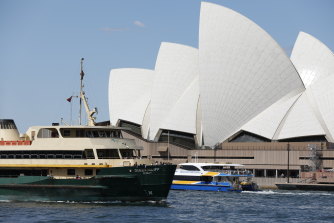 Transdev, which operates Sydney's government-owned ferries, has told staff that the farewell trip will run from Circular Quay to Balmain, "taking one final scenic tour to key harbour locations so … employees can give their goodbye to this magnificent vessel".
The retirement of the Queenscliff and the Narrabeen – two of four Freshwater ferries in Sydney – has been delayed due to the late arrival of three new Emerald-class ferries. The government is yet to announce a last sailing for the Narrabeen, but it is expected to be retired by early next year.
Transport for NSW chief operations officer Howard Collins said the government would seek ideas from interested parties shortly on re-purposing the Queenscliff for "future community benefit".
"While its retirement will be the end of an era, it will also be exciting to see what the future holds for her," he said. "We would have loved full crowds for a proper send-off, but restrictions remain in place."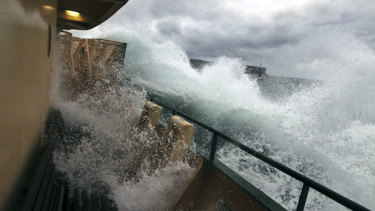 Ferry staff have been told that a "special hybrid timetable" will operate in the interim on the popular Manly-Circular Quay route, which will involve using two Freshwater vessels and two of the earlier versions of the Emerald-class ferries.
Transport for NSW said services on the Manly-Circular Quay route would be increased later in the year, ahead of the busy summer period, and the arrival of the new Emerald ferries.
Source link