"Together, we will keep growing and doing what needs to be done," Ms McDonald said. "It will turn into an even bigger monster. I never did this because I never had anything to do. I simply did it because it needed to be done."
The centre is also home to the largest free-flight aviary complex of its type in the southern hemisphere, an idea that originated when Ms McDonald went overseas to visit a falcon rehabilitation centre in 2012. The round aviary provides unlimited flight, mirroring conditions that the birds would experience in their natural environment.
Dr Henry said while governments were tasked with the conservation of animals, the role of philanthropists, vets and other passionate people was crucial. They undertake both the frontline work of saving and rehabilitating animals as well as ensuring the issue remains at the forefront of the government agenda.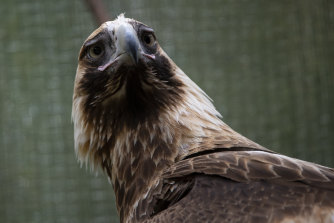 Raptor Recovery chair Hannah Rose, who also works as lawyer, said while it was challenging to do both roles, she was passionate about the cause and wanted to keep Ms McDonald's dream alive. She said the support of WRA had been invaluable.
Stephen Van Mil founder of Byron Bay Wildlife Hospital, which is part of WRA, said while the intention is to release all the birds that come into the centre, there would be some that would never recover. These birds will be used for educational purposes.
He added it was important to remember that wildlife constantly faced challenges, including disease and attacks from domestic animals, but places like the rehabilitation centre and the wildlife hospital were key in offering help as well as raising awareness about recovery and the impact humans have on their environment.
The Morning Edition newsletter is our guide to the day's most important and interesting stories, analysis and insights. Sign up here.
Source link