Six of the top executives at a new authority set up by the state government to attract investment to a large swathe of western Sydney have departed over the last year.
Details about the high turnover in the leadership team at the Western Parkland City Authority came as its chief executive, Sarah Hill, confirmed to a budget estimates hearing on Wednesday that she had been the subject of an investigation following complaints.
Under heavy questioning from Labor about whether probity company Intrique had investigated her, Dr Hill confirmed that an independent firm was appointed to investigate complaints.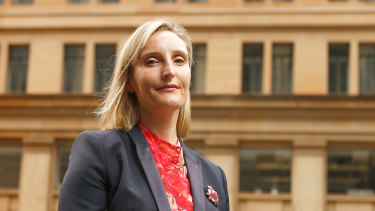 "I was very supportive of ensuring that there was independence and fairness in the process," she said. "The investigation has confirmed that none of those complaints could be substantiated."
Dr Hill said the process for the investigation was managed by Tim Reardon, the then secretary of the Department of Premier and Cabinet. She said no complaints had been made to her.
Loading
"Mr Reardon was my employer and I insisted on a fair process given the nature of these allegations and how disappointing it was that nothing was ever raised with me," she told the hearing.
Dr Hill took on notice questions about the investigation's recommendations, including whether workplace cultural assessments needed to be undertaken.
In July last year, she was named as chief executive of the newly established authority, which swallowed the Western City and Aerotropolis Authority. Before joining the authority, she had been the chief executive of the Greater Sydney Commission.
Source link